Instruction
Welcome to the Bill Bilton Jr. Golf Academy, Kamloop's first full-service Golf Academy located at the beautiful Dunes Golf Club.
The philosophy of our Academy is that we do not teach a strict method. However, we do have a system and strict method of how we teach. My system is unique in that I have a lot of room for individual differences and allow my instructors to use their own creativity. Not everyone is going to fit into the same swing as we are all built differently. There are many ways to make a good golf swing and play golf well, but history has show that all good players all share the same "Core Fundamentals". Conversely, virtually no golfer has reached their maximum potential by playing golf outside of these fundamentals. Our Academy focuses on history tested golf skills that can be repeated and work when it counts the most — on the course.
From new golfers to low-handicap players, the Bill Bilton Jr. Golf Academy offers programs segmented to match each player's skill level, speaking to the needs of beginners looking to discover their game, core players looking to develop more consistency, advanced players looking to enhance their skills, and elite players looking to refine their game.
The curriculum is flexible to ensure learning is paced for each student. A Bill Bilton Jr. Certified Instructor will work with you to establish clear and attainable goals for technical improvement and prescribe specific training regiments and developmental drills to achieve them.
Please contact us today for a free evaluation and let us take you game to the Next Level.
Sincerely,
Bill Bilton Jr., CPGA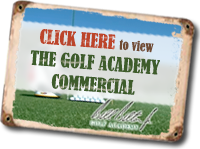 Email: academy@golfthedunes.com
Contact us at:
Phone: 250.579.3300
Toll Free: 888.881.4653